Middle School Billboard Contest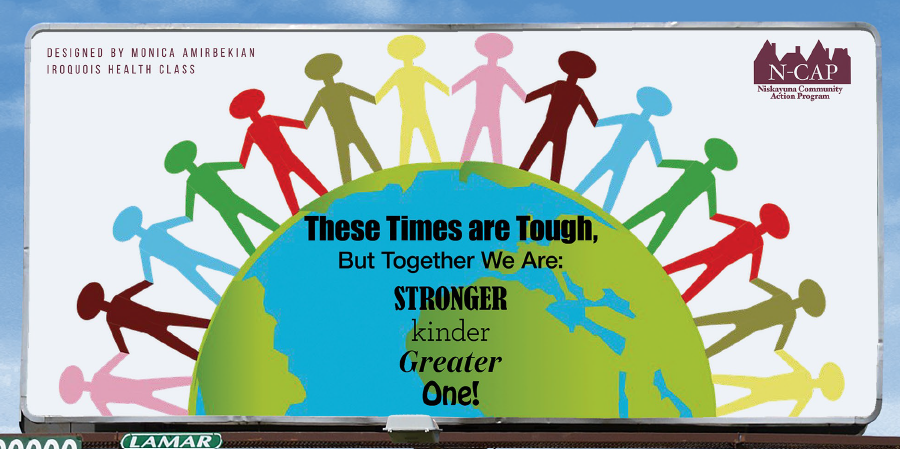 In the spring of 2020, in connection with the Niskayuna Middle School Health Department, N-CAP held a billboard contest. For this contest, Health Class students were asked to create a billboard with a specific substance use prevention message that would be appealing to the teen and pre-teen audience. 
The winning images were turned into billboards that will be displayed locally! 
Our middle school kindness billboard winner is:
Monica A.
Our middle school vaping billboard winners is:
Ana R.