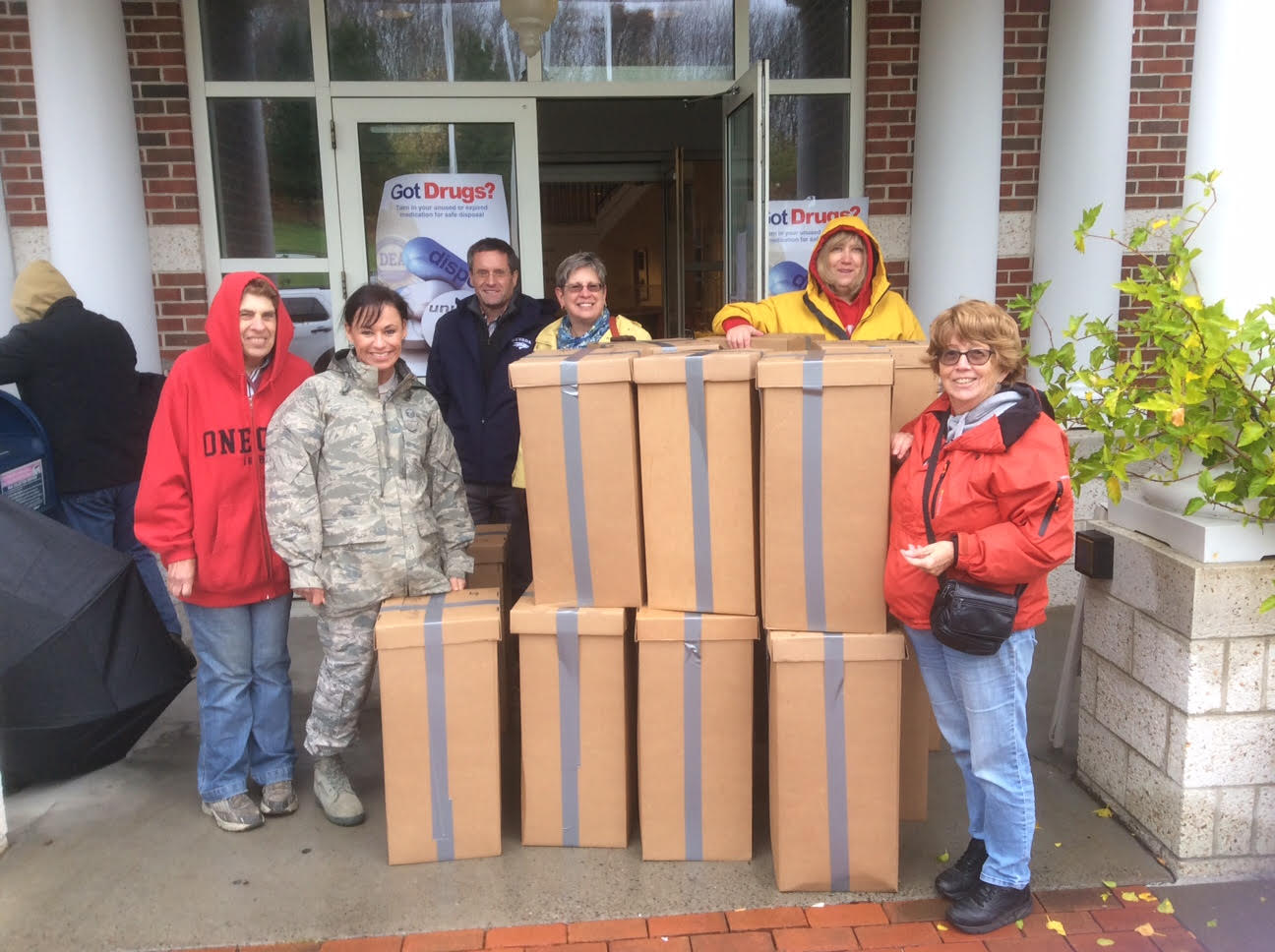 National Prescription Drug Take Back Day Report
The Niskayuna Police Department in partnership with the US Drug Enforcement Agency and the Niskayuna Community Action Program participated in the National Drug Take Back Day on October 22. It was a rainy cold day but the people came in great numbers.
Community volunteers, including members of BASE a new youth club, stood on the side walk and as cars approached or walkers or people on bikes the volunteers welcomed them and took the bags of unused, unwanted prescription or over the counter drugs and placed them in boxes.  The DEA representatives kept track of the number of people who came through and sealed the boxes as they were filled. 
200 cars or walkers/bikers came through in the four hours between 10 am and 2 pm.  15 boxes were filled with drugs of all kinds.  Hands out were given to those participating with information on the disposal of sharps/needles and a chart for tracking medications in the medicine cabinet.  N-CAP gave each person a brochure about N-CAP.
Even in the rain the turnout was wonderful and the volunteers did a great job.
For more information, contact N-CAP at info@ncapnisky.org.
N-CAP has compiled a list of additional resource links to help you safely dispose of your expired or unused medications.
SAFE MEDICINE DISPOSAL LOCATIONS
NYS Police Troop G, 760 Troy-Schenectady Road, Latham, NY 12110
http://troopers.ny.gov/Public_Information/Medication_Drop_Box_Locations.pdf
http://www.dec.ny.gov/chemical/63826.html
Dispose My Meds
http://www.disposemymeds.org/index.php/pharmacy-locator
SAFE 'SHARP' DISPOSAL
Click on the link to find a location to safely dispose of any 'sharps'-needles, syringes, and lancets.
http://www.health.ny.gov/diseases/aids/consumers/prevention/needles_syringes/sharps/
2016 Survey Results
The 2016 Student Survey data was presented December 5th at NHS.  Click here for a summary of the survey results. Niskayuna students in 6th, 8th, 10th and 12th grades participated in the survey in the Spring of 2016. The survey compiled responses from students regarding substance use, school culture and climate, mental health and community connectivity. If you are a parent or community member come hear what our students are up to and ways to improve our community!
Questions about the Student Survey results? Email us at studentsurvey@ncapnisky.org
Join us for our next meeting!
Please have a safe and fun summer! We look forward to seeing you in the fall at our next coalition meeting. If you have questions, ideas, or suggestions in the meantime, please let us know.
To see dates and information about all our upcoming meetings and events, visit our Events Calendar!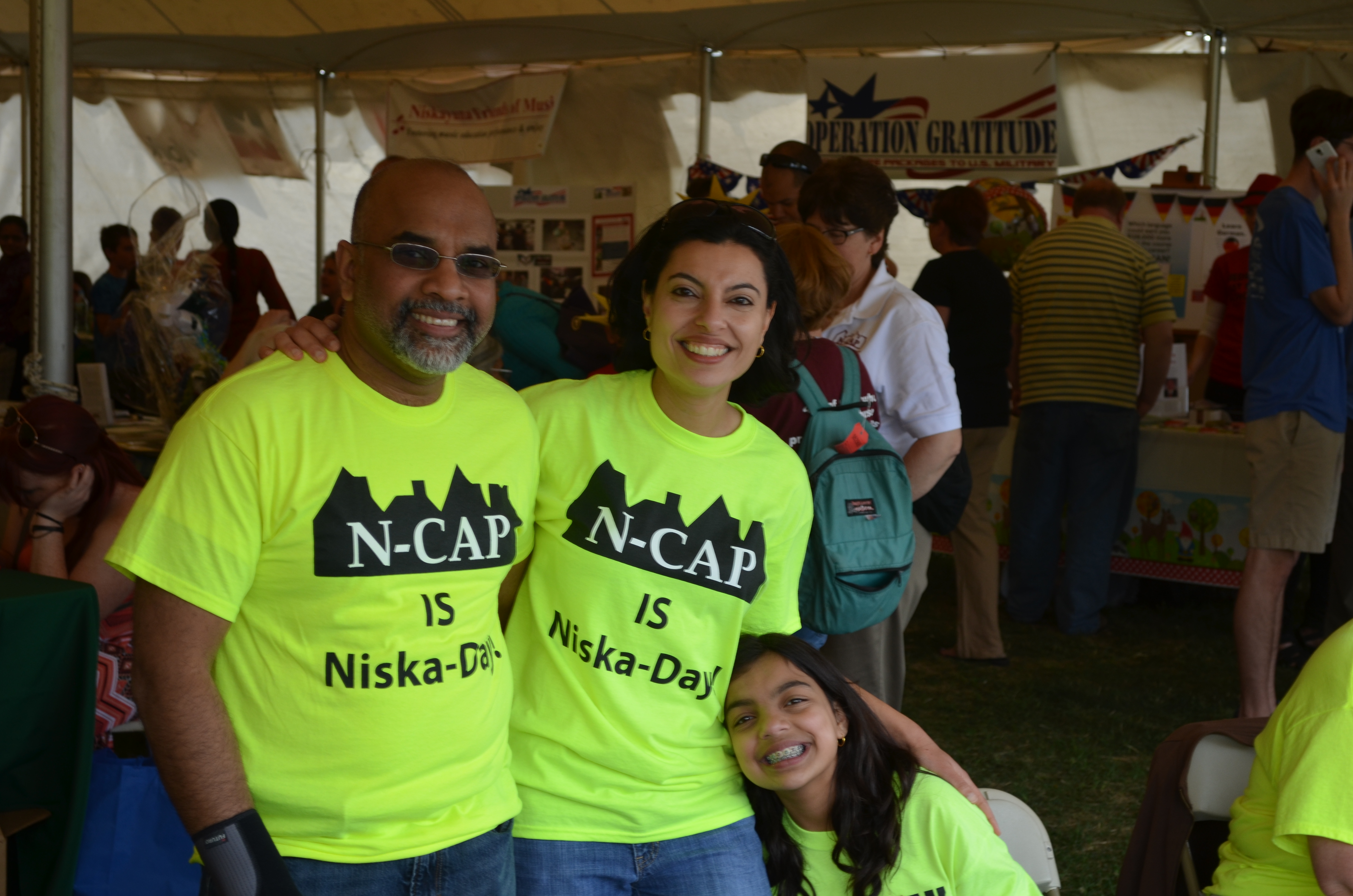 Volunteer
N-CAP is an all volunteer community coalition.  There are many ways to contribute your time and your talents, from web site maintenance to event organization to financial management and more!  If you believe in our community and want to find out how you can work with us to make Niskayuna an even better place to live, work and learn, click on the link below!