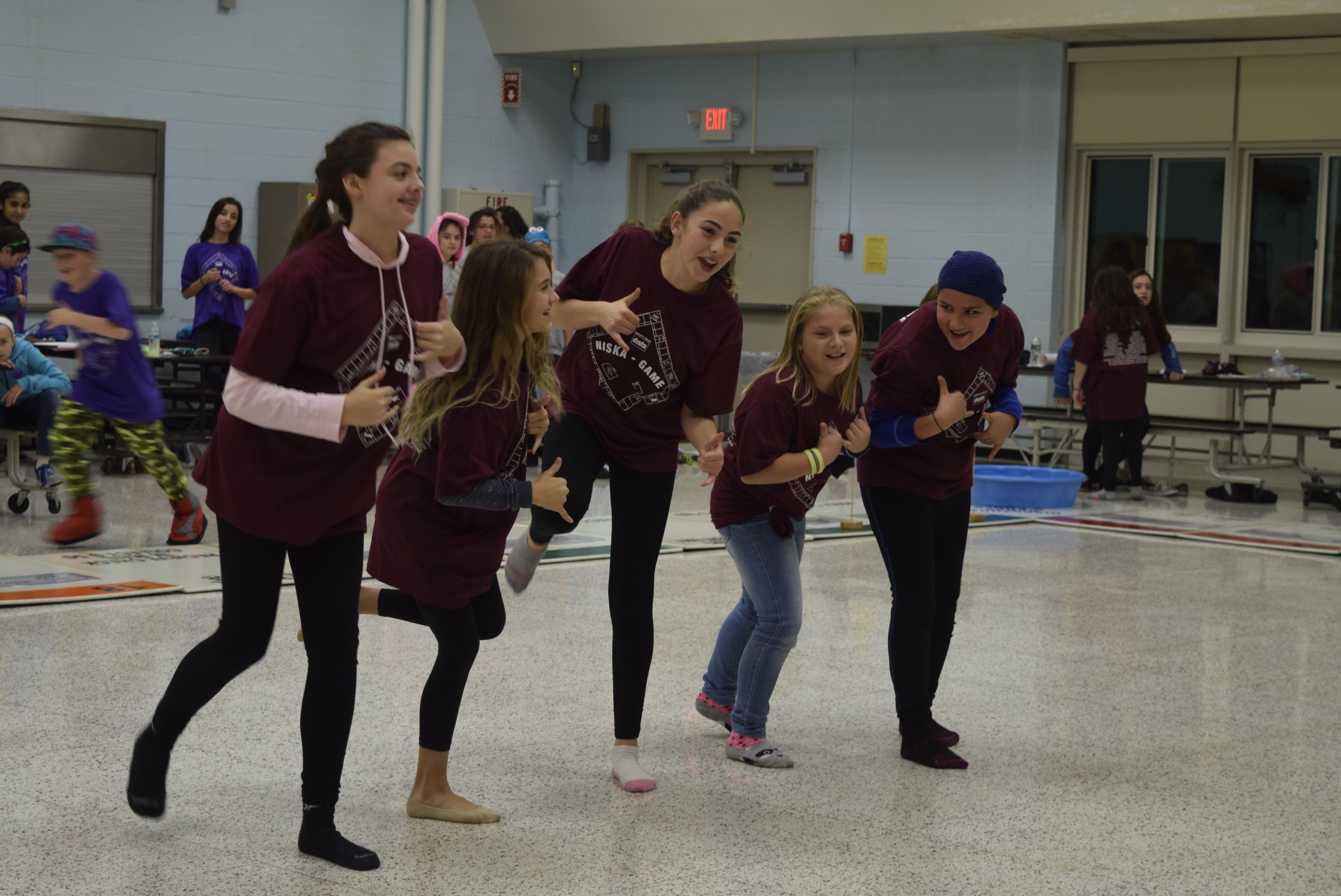 NISKA-GAME 2016 has come and gone, but we are gearing up for NISKA-GAME 2017, which will be held Friday, November 3rd and Saturday, November 4th!  During the Fall season for over 30 years Niskayuna Middle School students have participated in Niska-Game, a game modeled after the popular game of Monopoly.  Many local businesses and families sponsored life-sized properties and t-shirts for the teams; local dignitaries acted as game Judges; and High School students coached the Middle School teams on how to best spend their Niska-Game money!
Last year we had 16 teams play on November 4 and 5, 2016 at Iroquois Middle School.  There were 2 games played over the weekend and each lasted about 3 hours.  Registration took place at both Middle Schools during the lunch periods the weeks before the game was played.  Students from both VA and IMS created teams of 10 players or registered independently and joined other teams.
Here's how it worked: Two of the team players tossed the life-sized dice and another acted as the game "token" and moved around the board.  Upon landing on certain properties, teams had the opportunity to buy real estate or they had to pay rent.  Landing on Knowledge Net, Community Service, or Skit required teams to perform skits or answer trivia questions asked by the judges.  If the judges were impressed, teams earned additional Niska-Game money, candy or a new position on the game board.  The more donations a team collected during the weeks leading up to the game, the more Niska-Game money they had at the beginning of the game.  With these donations, a little bit of strategy and some luck, 3 teams each night won prizes donated by some of our sponsors.  Whether they won or not, everyone had a blast!
All sorts of volunteers helped make this another successful N-CAP sponsored event.  Whether they registered students and teams during lunch periods, solicited sponsors for donations, baked for the concession stand, or helped with the games each night as coaches, bankers, real estate agents, hall monitors or in concessions, our volunteers are what keeps the tradition of Niska-Game going! Niska-Game is a safe and healthy activity for our Middle School students and a community building event.  The funds raised on behalf of N-CAP are returned right back to our community through our youth programs, the President's Volunteer Service Award, community forums, Niska-Day and much, much more!
Please contact the N-CAP office at info@ncapnisky.org or 518-374-0744 with any questions.  The committee is already planning NISKA-GAME 2017!  Please contact us if you are interested in helping with this event or becoming a sponsor of the game.  In addition, we hope you will continue to support our local businesses who so generously help us each year.
Here are some of the kids in action at past games…
2016 Survey Results
The 2016 Student Survey data was presented December 5th at NHS.  Click here for a summary of the survey results. Niskayuna students in 6th, 8th, 10th and 12th grades participated in the survey in the Spring of 2016. The survey compiled responses from students regarding substance use, school culture and climate, mental health and community connectivity. If you are a parent or community member come hear what our students are up to and ways to improve our community!
Questions about the Student Survey results? Email us at studentsurvey@ncapnisky.org
Join us for our next meeting!
Please have a safe and fun summer! We look forward to seeing you in the fall at our next coalition meeting. If you have questions, ideas, or suggestions in the meantime, please let us know.
To see dates and information about all our upcoming meetings and events, visit our Events Calendar!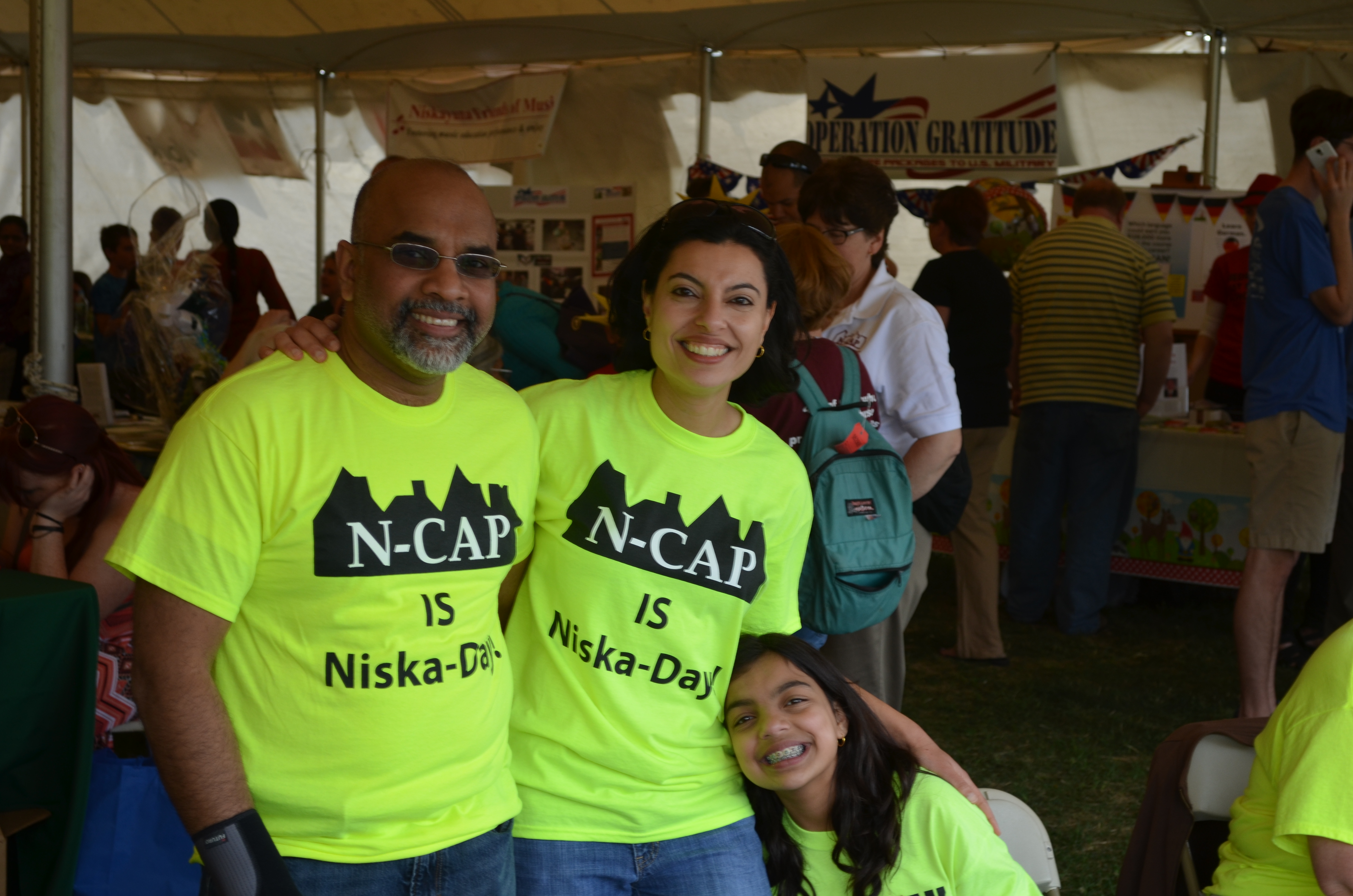 Volunteer
N-CAP is an all volunteer community coalition.  There are many ways to contribute your time and your talents, from web site maintenance to event organization to financial management and more!  If you believe in our community and want to find out how you can work with us to make Niskayuna an even better place to live, work and learn, click on the link below!